From 0 to America – getting your app built and distributed (and more) at light speed with Mobile Center
In this session I will take the attendees into the wonderful new world of Mobile Center. We will look at how we can build apps with it and distribute it to our end users with a wonderful looking and very easy to use UI. Besides building and distributing we would also look at analytics and crashes.
Hold on to your hats! This will be the fastest setup you will see for continuous integration and continuous delivery you have ever seen. With the use of Mobile Center you can now build and distribute your apps as never before. With a very easy to use and good looking design it is a joy to work with.
In this session I will show you what Mobile Center is and what it can do for you. Besides building and distributing we will have a look at analytics, crash reporting and the Azure features that it holds. After this session, you will be a Mobile Center sensei yourself and there is nothing stopping you from getting your wonderful apps out into the world.
Locatie: Seminarruimte 2
Datum: 27 januari 2018
Tijd: 13:30 - 14:30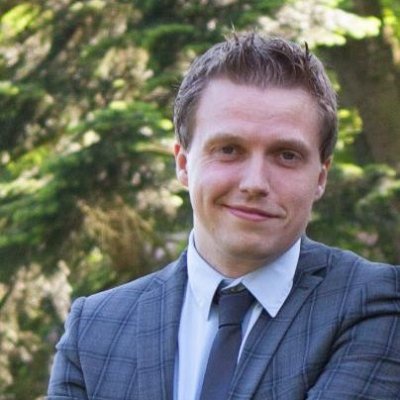 Gerald Versluis
OMHOOG